Our senior management is responsible for the implementation and execution of our overall short-term and strategic objectives and reports to our chief executive officer. The table below sets forth certain information concerning our senior management bios.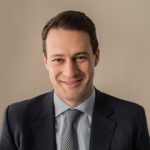 Eduardo Hugo Antranik Eurnekian
Mr. Hugo Eurnekian joined Corporación América group more than 10 years ago and has worked in building its Energy division. He first participated in evaluating, acquiring and constructing a 240,000 tons per year biodiesel plant, Unitec Bio S.A., in the province of Santa Fe. In 2010 he led the participation in the bidding process for the management and construction of 2 wind farms in Uruguay, which the group won, developed and finally sold in 2017.
In 2013, Mr. Eurnekian led the acquisition of CGC, serving as director and chairman since then. Under his management CGC bought Petrobras Argentina's upstream business in the Austral basin, significantly increasing natural gas production and reserves since then.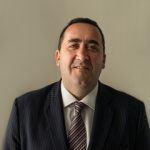 COO – Chief Operating Officer
Mr. Chebli joined CGC in 2016 bringing to the company more than 23 years of development, production and management experience in oil and gas in Argentina, Peru, Colombia, Mexico, Canada and the United States. Formerly, he was VP for Central Resources and General Manager for Golden Oil Corporation. Previously, he held different positions at Repsol and YPF, including Development Manager, Exploration Manager and Asset Manager.
Mr. Chebli holds a degree in Geology from the Universidad de Buenos Aires.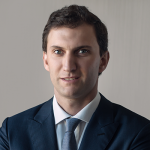 CBO – Chief Business Officer
Mr. Freijo joined Corporación América's energy business unit in 2010, and currently serves at CGC as New Business Development and Human Resources VP. He is also vice-president of the Board of Directors. He led the acquisition of CGC in 2013, and in 2015 CGC's acquisition of Petrobras assets in the Austral Basin, Argentina. Previously, he worked at Columbus Merchant Banking as a Mergers and Acquisitions, Debt Restructuring and Financial Transaction Advisor.
He holds a degree in Industrial Engineering from ITBA, a Master degree in Finance from the Universidad Torcuato Di Tella, a Master degree in Oil&Gas from ITBA, and a Master of Science in Management from Stanford Graduate School of Business.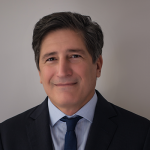 CFO – Chief Financial Officer
Mr. Meszaros joined CGC in 2016 as Chief Financial Officer. He has occupied executive positions for 25 years in various Latin-American companies. His career has spanned numerous industries, including communication media, retail, telecommunication, banking and as an independent consultant in Mexico, Peru and Argentina. Mr. Meszaros oversaw one of the most important Argentine debt restructurings, which lasted more than three years and involved the United States bankruptcy system. He participated in capital markets transactions for amounts of more than US$ 3.0 billion.
Mr. Meszaros holds a Business Administration degree from the Universidad Católica Argentina.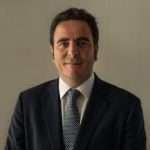 CCO – Chief Commercial Officer
Mr. Nadra joined the company as our Commercial VP in 2017 after working for 16 years in the energy industry. He has served as gas Sale Manager in Wintershall Energía and was in charge of different management positions in PanAmerican Energy and ENARGAS.
He holds a degree in Economics from the Universidad Torcuato Di Tella and a Master degree in Business and Public Politics from the Universidad de San Andrés.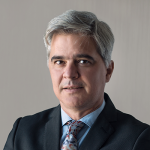 Exploration and Development VP
Mr. Cevallos joined the Company in 2016 and currently serves as Exploration and Development VP. Prior to CGC he worked for 22 years in the upstream industry for operators such as Oxy, YPF, Pioneer, Petro Andina and Quintana EP. During the last 15 years he has held management positions as G&G, Development and Exploration Manager. Mr. Cevallos also participated as founder of Petro Andina and Quintana EP. He is highly regarded among his collegues and has received several recognitions from the Instituto Argentino del Petróleo y el Gas for "best paper" at different Exploration National Conferences.  He is also a professor of Petroleum Geology and Director of the Hydrocarbon Lab at Universidad Nacional de San Juan since 2009.
Mr. Cevallos holds a degree in Geology from Universidad Nacional de San Juan.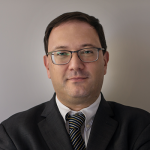 Mr. Russo is our Operations VP. He has 25 years of experience in the oil and gas industry in Argentina, mainly in production management and field development roles. His previous positions include General Manager of YPF SP, a drilling company owned by YPF, leading more than 500 employees operating 15 Rigs; and CEO of a small Neuquén basin operator company.
He worked as Operations Manager, responsible for Loma La Lata production area, the most important gas field in Argentina, which is the field located over the center of Vaca Muerta shale. He also worked as Field Development Manager for Baker Hughes in several onshore operations.
Mr. Russo holds a degree in Industrial Engineering from the University of Cuyo.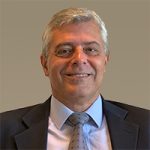 Mr. Santos joined CGC as Midstream VP in 2015, after working for 35 years in the energy industry. He worked in YPF and Gas del Estado and served as Gas Transport Manager. He is currently a professor of thermodynamics and the author of various works related to the subject.
He holds a degree in Mechanical Engineering from the Universidad Tecnológica Nacional and a degree on Petroleum Engineering from the Universidad de Buenos Aires.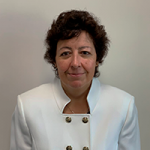 Viviana Valiño joined CGC in 2020. She previously held several top management positions
regarding finance and assurance at Pricewaterhouse Coopers (PwC), Cablevision S.A., Nextel
Communication Argentina S.A. and Telecom Argentina S.A.
She holds a degree in Public Accounting from the Universidad de Buenos Aires and a
specialization degree in Systems Audit from the Universidad del Salvador.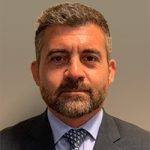 Emilio José Daneri Conte Grand
CLO – Chief Legal Officer
Mr. Daneri Conte Grand joined the company in 2015 and has been our General Counsel since then. He is also President of TGN as of November 2015 (Transportadora de Gas del Norte). He has over 15 years of experience as legal counsel for several corporate clients in Argentina. Prior to joining CGC, he worked in the legal department of Corporación América S.A. and at M&M Bomchil, where he specialized in administrative and public law, corporate law, finance, and infrastructure, among other practice areas, including as external counsel for the group.
He holds a degree in Law from Universidad Católica de Cuyo and a Master degree in Administrative Law from the Universidad Austral, and has completed the Executive Management program of the Instituto de Altos Estudios Empresariales de la Universidad Austral.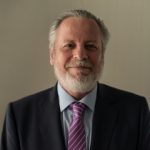 Mr. Bautista currently serves as our Labor Relations VP. He has also worked as New Business VP at Corporación América group. Previously he served as Product Manager at Alpargatas S.A.I.C., Regional Manager for the Argentine northeastern region at Austral Airlines, Product Manager at Uzal S.A., Business Manager at Grafa S.A., marketing manager at Editorial Atlántida S.A., Commercial Manager at Playfull S.A. and General Manager at Dexter.
He holds a degree in Industrial Engineering from the Universidad de Buenos Aires, a MBA from the Instituto Nacional de Desarrollo Empresarial Argentino and has conducted postgraduate studies in Communications Law at the Universidad de Buenos Aires.
CPO – Chief People Officer
Rodrigo Fernández joined CGC as HR VP in 2020. With more than 15 years of experience, he has performed in different industries such as Energy, Insurance, Logistics and Steel. He has taught at UADE HR career.
He also has a bachelor degree in Commerce (UADE), a post-graduate degree in HR Strategic Management (UdeSA), a PDD and a IAE Business School Executive MBA.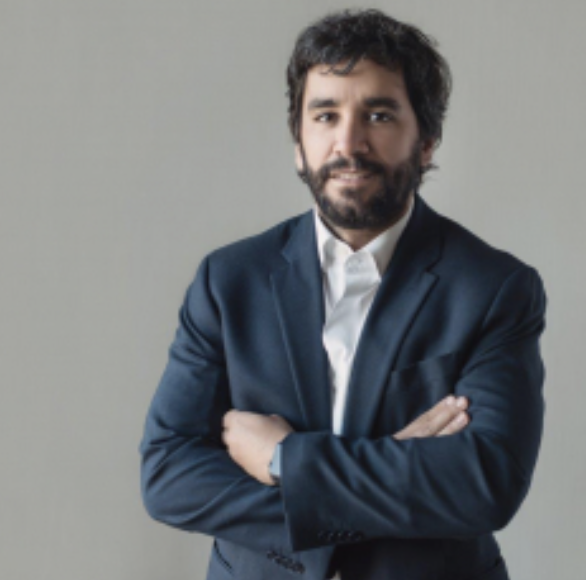 Felipe Gonzalez Fernandez
Felipe Gonzalez Fernandez joined the company in October 2018, holding the role of Purchasing and Contracting Manager until October 2021. He is currently Director of Supply Chain.
He is an Industrial Engineer graduated from the University of Buenos Aires, a Diploma in Energy Economics and Strategic Planning from the Professional Council of Mechanical and Electrical Engineering and with a Specialization in Oil and Gas Economics from ITBA.
He has 17 years of experience in Supply Chain in the oil and gas industry in Argentina in operators such as Petrobras Argentina, Petro Andina and Pluspetrol.